Make your dough
Watch the video below to learn to make dough for a Neapolitan-style pizza.
Make ahead: Pizza dough can be made up to 3 days in advance. Cover and chill until the day you want to cook. Take the dough out and leave on the counter to come up to room temperature for 5 hours before stretching and cooking.
How much pizza dough do you need?
Use our handy pizza dough calculator and discover other useful tips!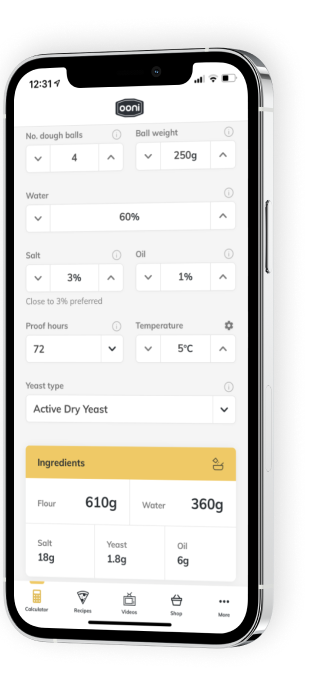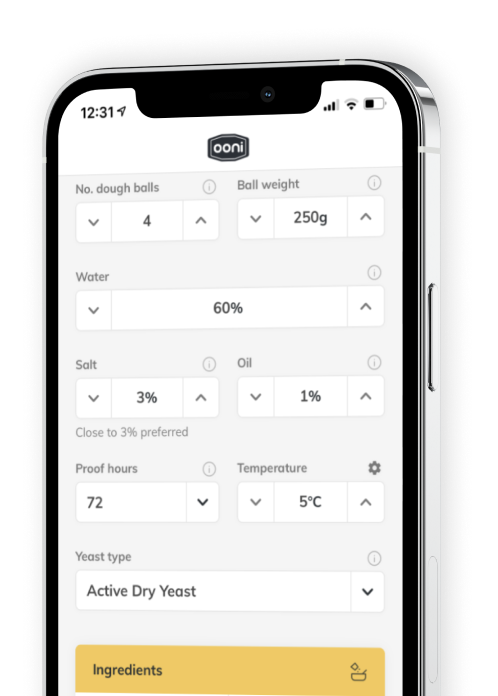 Ball your dough
To make a round pizza you need to ball your dough. We suggest starting with 12" pizzas (250g balls). Portion your dough and shape like this.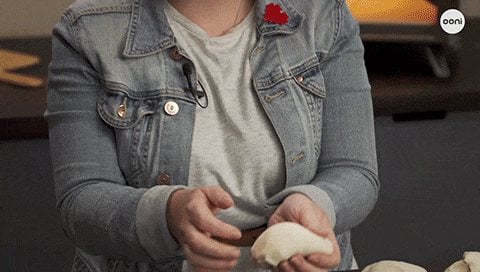 1. Move and tuck
Move the dough in your hands and tuck the excess underneath to make a ball.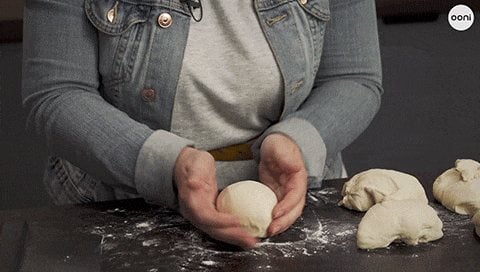 2. Pinch and spin
On a floured surface pinch inwards with both hands and spin until you have a round shape.
Once you have your dough balls make sure they're covered with cling film, a damp tea towel or a lid if you're using a proofing box.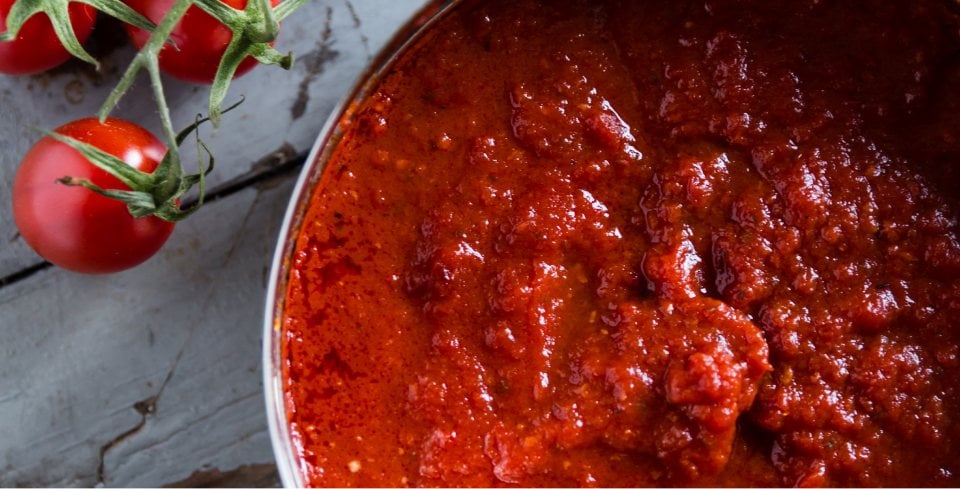 Make your pizza sauce
Place a 400g can of San Marzano plum tomatoes in a bowl. Add a generous pinch of sea salt and crush the tomatoes with your hands, or a masher or fork to make a chunky sauce.
If you're feeling more adventurous, try this Classic Pizza Sauce Recipe.